Anna Müller & Eva Müller

melted snow and rising heroes
Quintett, 60 Min., Premiere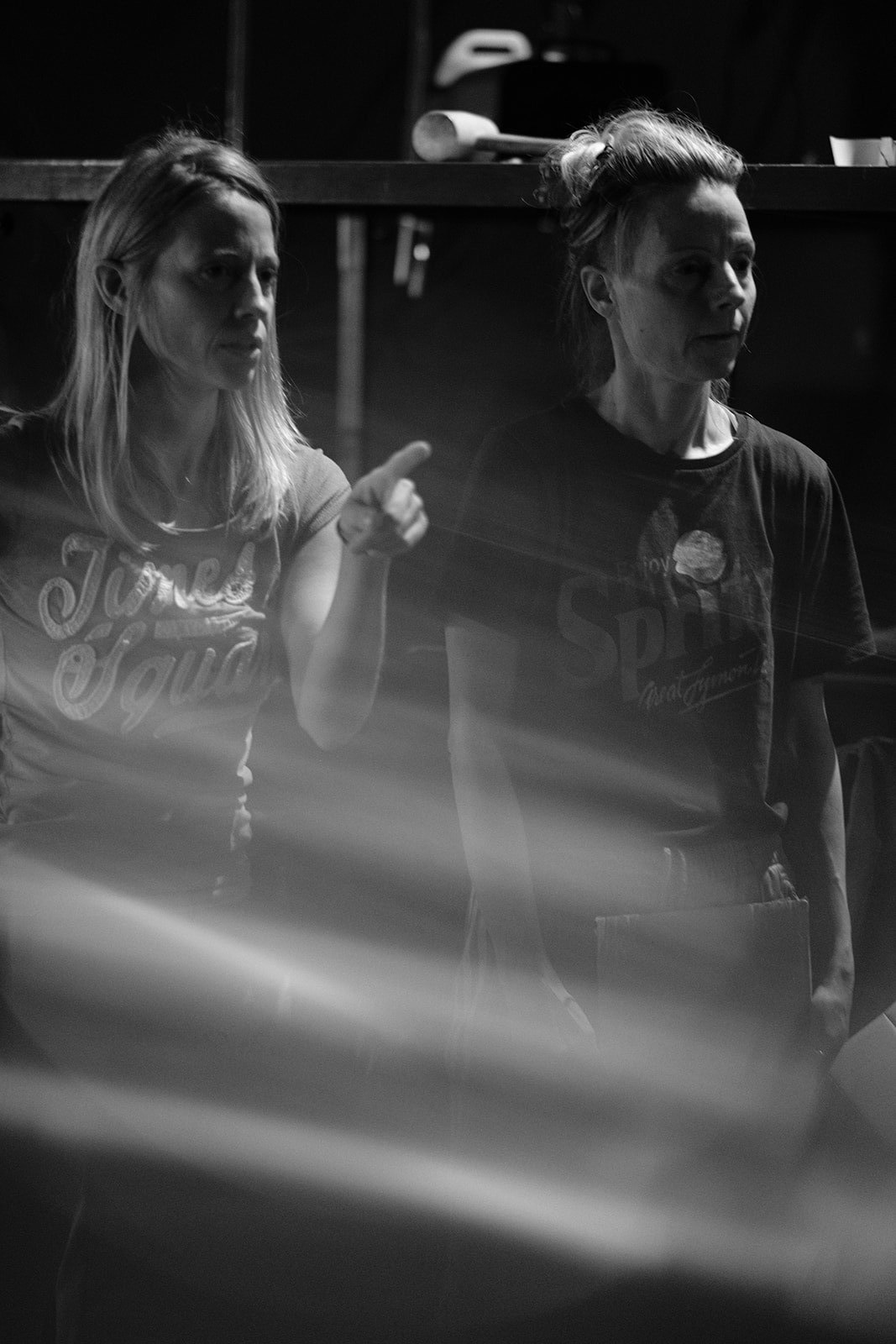 Glowing anime creatures take you into a mystical and shrill world of music, dance, costume and ritual in which the boundaries between audience, performance and clubbing become blurred. The audience is invited to celebrate a new togetherness in a shared heroic bath of strength.
idea, concept, choreography, dance: Eva Müller
concept, choreography, dance: Anna Müller
dance: Emmanuelle Vinh, Kamil Mrozowski
concept, composition, music, live performance: Maurizio Nardo aka brttrkllr
design, space, costume: Roberto Gagliano
visuals: Jonathan Raphael Maria Hanny
funded by: BMKÖS, Land Salzburg, Stadt Salzburg, OFFTANZ TIROL
photo by Maja Mirek
Anna Müller * 1980 in Österreich
& Eva Müller * 1974 in Österreich
sind einander seit 2018 künstlerisch verbunden, realisieren seit 2019 gemeinsam künstlerische Ideen, geprägt durch Interdisziplinarität und Innovation, Einbindung kreativer Köpfe aus verschiedensten Kunstsparten. Musik, Kostümbild und Bewegung verbinden sich zu bunten, schrillen oder düstere Atmosphären.