Potpourri

Friend.shift
Duo, 30 Min., Premiere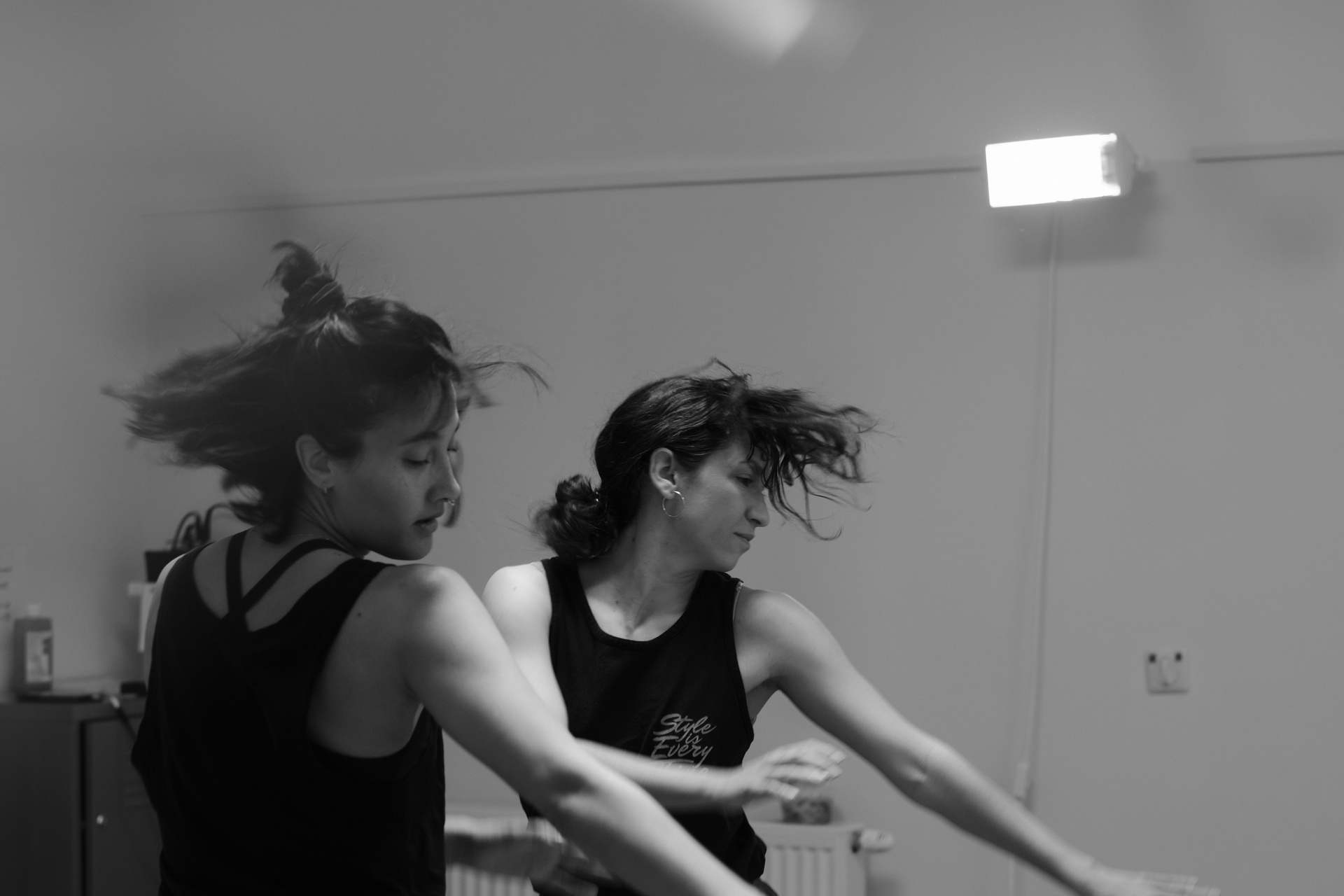 Farah and Olivia share a long-standing friendship. In their duet, they embark on a journey through diverse life situations and numerous movement patterns – in the process, they continually find new perspectives, insights and modes of expression.
choreography, dance Farah Deen, Olivia Mitterhuemer
music Kwamé Ba
light design Stefan Ebner
styling Magdalena Neuburger
outside eyes Tina Rauter, Bert Gstettner, Khoudia Touré
funded by Land Salzburg, Stadt Salzburg, ACT OUT, Bildrecht
many thanks to POOL – Raum für Kultur St. Gallen, Tanz*Hotel Vienna, CND Pantin, Toihaus Theater Salzburg, Bears in the Park Vienna
photo by Ulrich Gruchmann-Bernau
Potpourri - Farah Deen & Olivia Mitterhuemer * beide 1990 in Österreich
Das Tanzkollektiv Potpourri Dance bewegt sich zwischen dem Ausdrucksreichtum der Hip Hop- und House-Tanzkultur und zeitgenössischer Kunst. Seit 2006 arbeiten sie mittels breit gefächerter Performance- und Managementfähigkeiten daran, die Nischentanzstile einem breiteren Publikum zugänglich zu machen. Gründen 2009 das internationale Streetdance Festival Flavourama in Salzburg, das jährlich mehr als 2000 BesucherInnen anzieht und weltweit bekannt ist.