Tomaž Simatović & András Meszerics

Somewhere
Quintett, ca. 70 Min., Premiere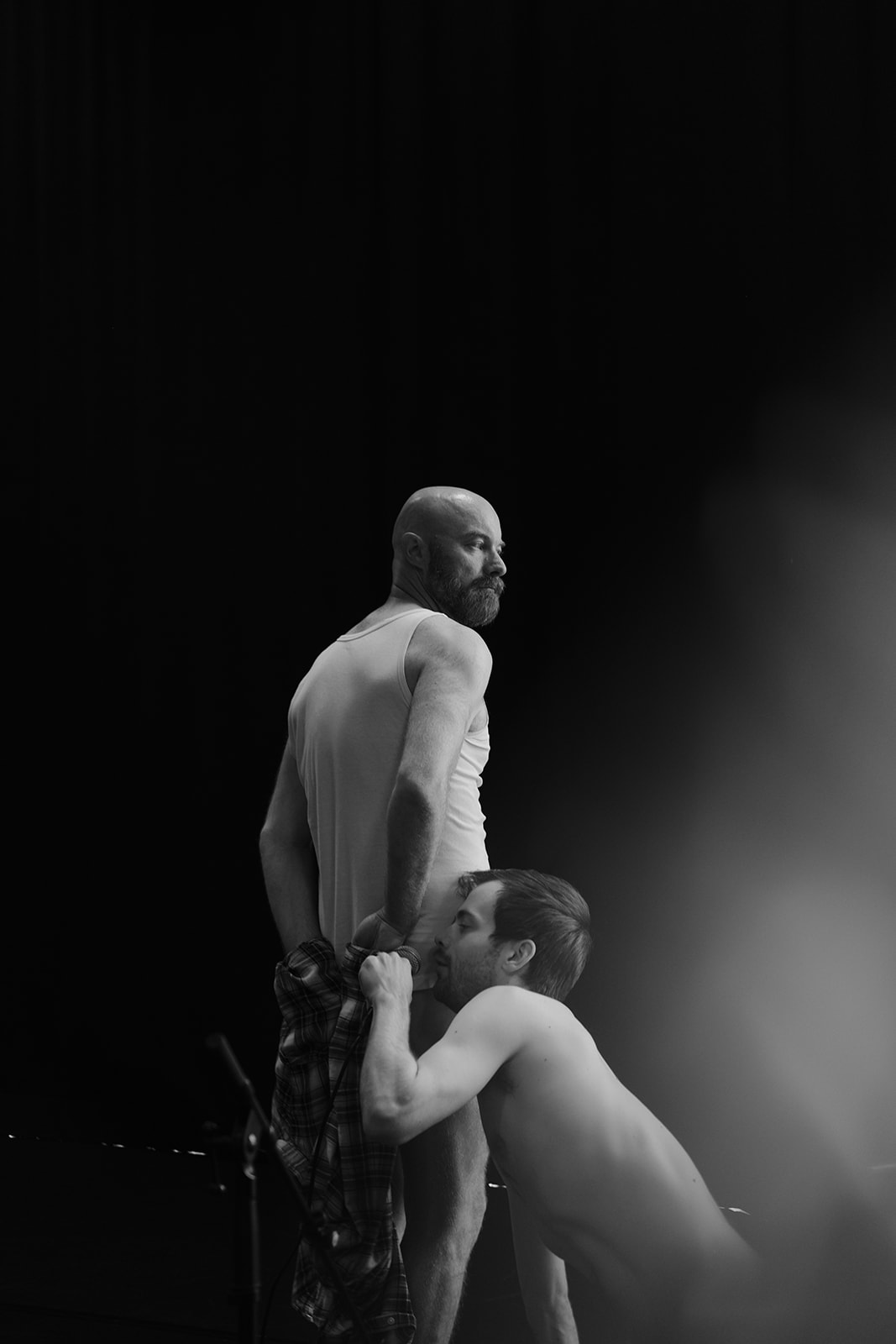 Two men in flannel shirt flirt with the future. Friction: a force exerted by a surface against an object moving across it. The naked body moving across the floor as an act of confrontation. A poetic encounter. A vision of a place, somewhere.
concept, performance: Tomaž Simatović, András Meszerics
funded by Land Salzburg
photo by Ulrich Gruchmann-Bernau
Tomaž Simatović * 1978 in Slowenien und András Meszerics * 1994 in Ungarn sind zwei darstellende Künstler aus Salzburg. Seit 2018 arbeiten sie künstlerisch zusammen (Extraordinarily Intolerable, bodyspeaking, Shrinking Space, Good Question). András ist darstellender Künstler, Dichter, Sänger und Songwriter. Tomaz arbeitet als Choreograf, darstellender Künstler, Lehrer und Mentor.